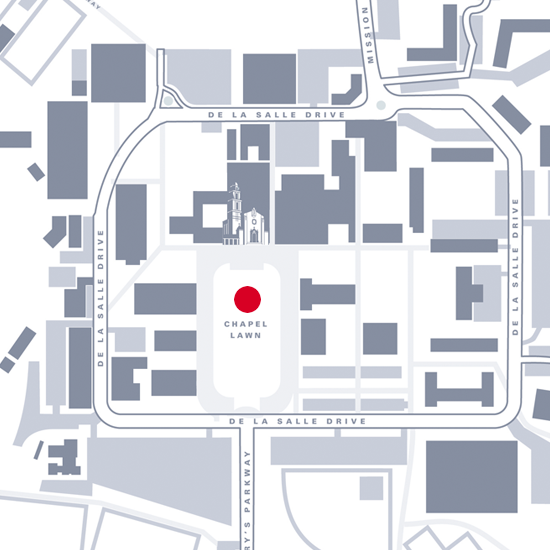 Celebrate the Heart of Campus
The iconic Chapel Lawn, found front and center at the campus' entrance, hosts BBQs, celebrations, fundraisers, festivals, and more all year long. Between special occasions, it's a great place to relax, throw a Frisbee, read, or catch a glimpse of the local wildlife. (Deer love the lawn!)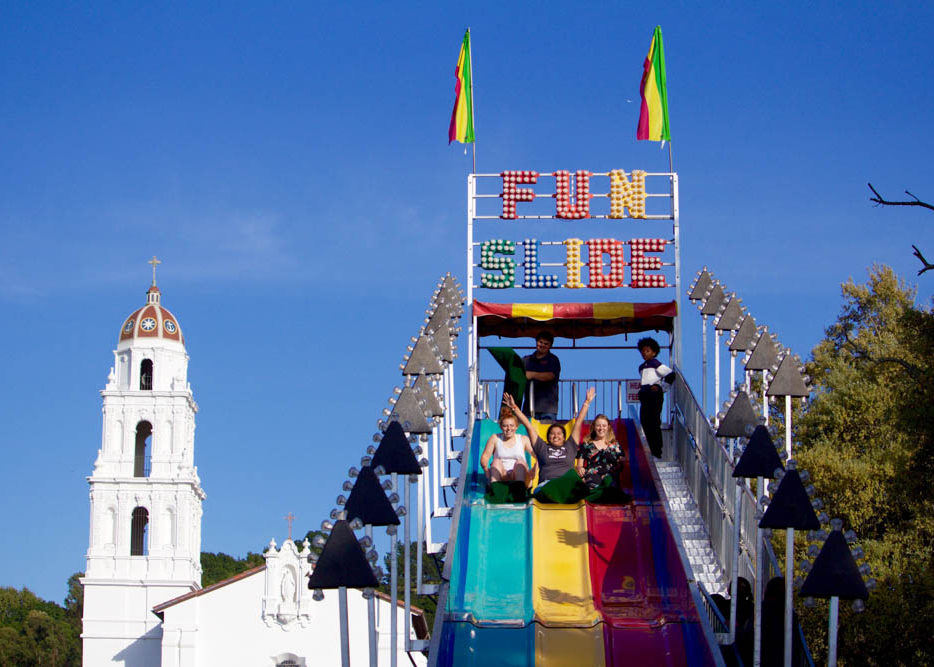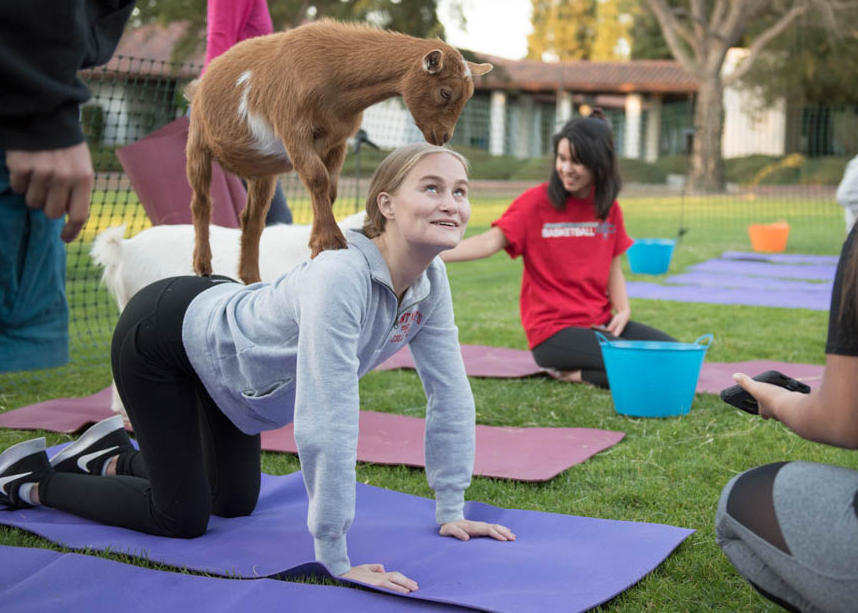 Student Life
Throughout the year, fun events and activities occur on campus, from bubble soccer to Foamchella to goat yoga. In the springtime, you can celebrate Holi, a traditional Indian festival of colors, or catch the campus food truck parked by the lawn. No matter what you're interested in, there's always fun to be found on the Chapel Lawn.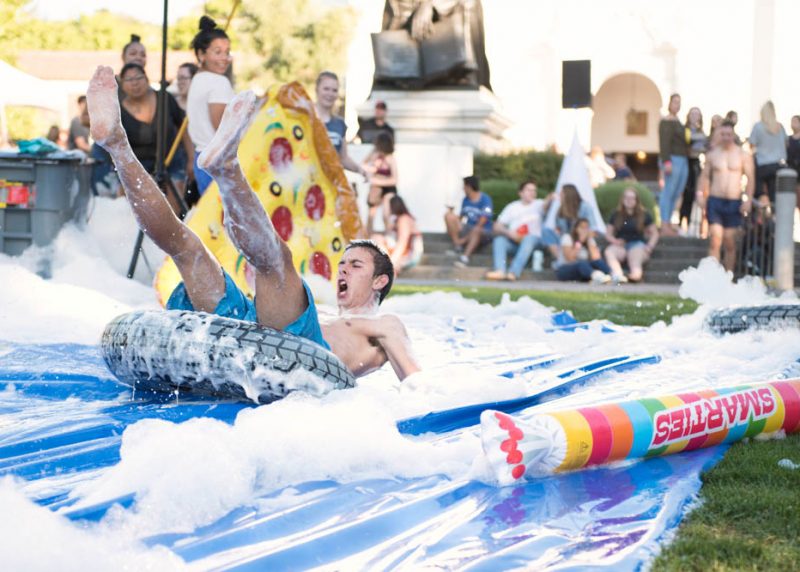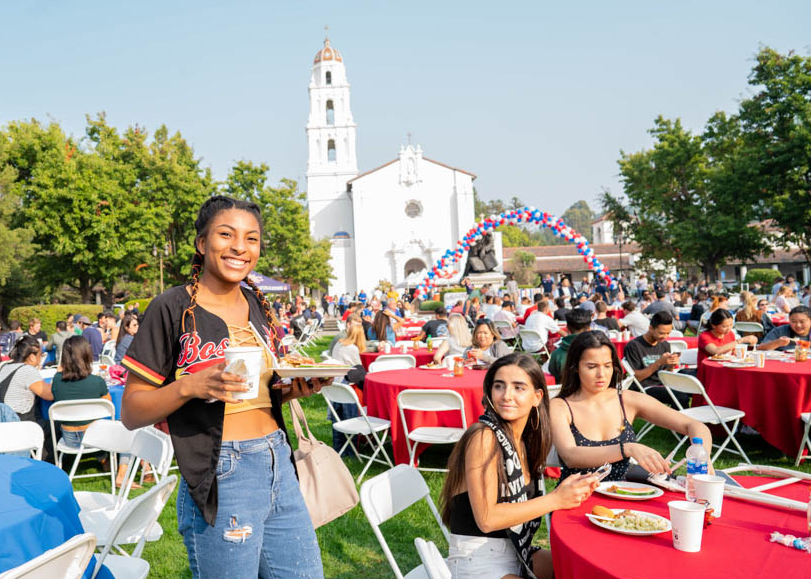 The academic year kicks off with the Farewell Family BBQ for students beginning their journey at Saint Mary's. When the weather's nice, campus BBQs (aka free food for students!) also take place on the lawn.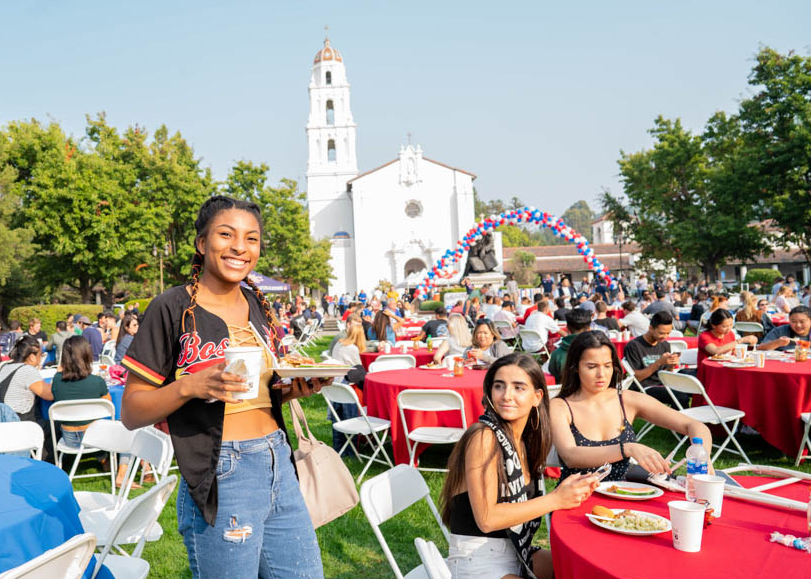 Graduation
At the end of the year, the Chapel Lawn is the most coveted spot for Grad Grounds. Graduating students can rent a plot of land on campus for the day to host a post graduation celebration. The Commencement ceremony is held in the stadium, but the after-party takes place all over campus!