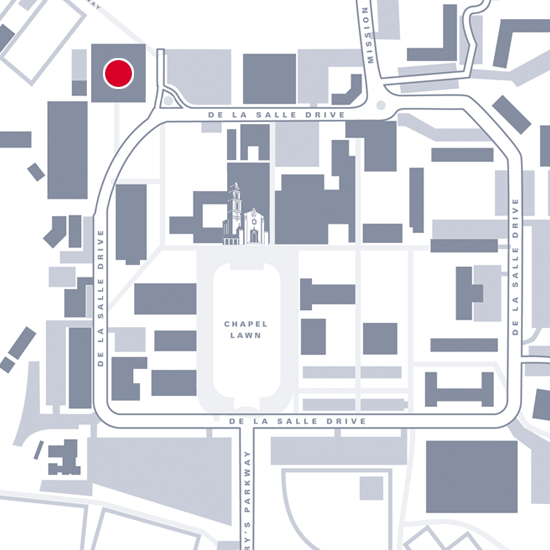 On game nights, you'll know exactly where the pavilion is. Gael Force, our dedicated student spirit section, is loud enough to rattle our rivals. The opposition says Gael Force makes SMC a tough place to compete. We take that as a compliment.
The 3,500-seat UCU Pavilion is home to Saint Mary's men's basketball and women's basketball and volleyball teams. Between Gael Force, the spirit team, our mascot, and SMC Sports Band, we provide an unmatched electric atmosphere of support for our teams.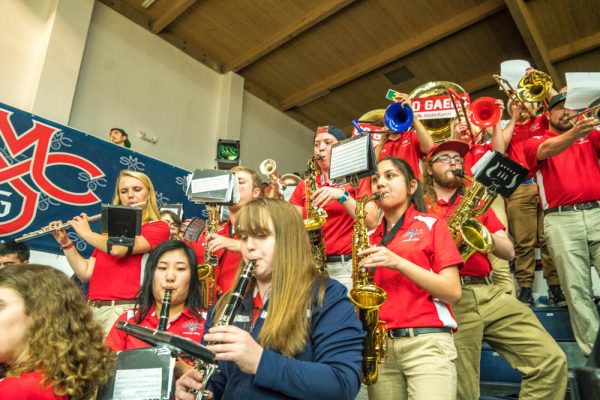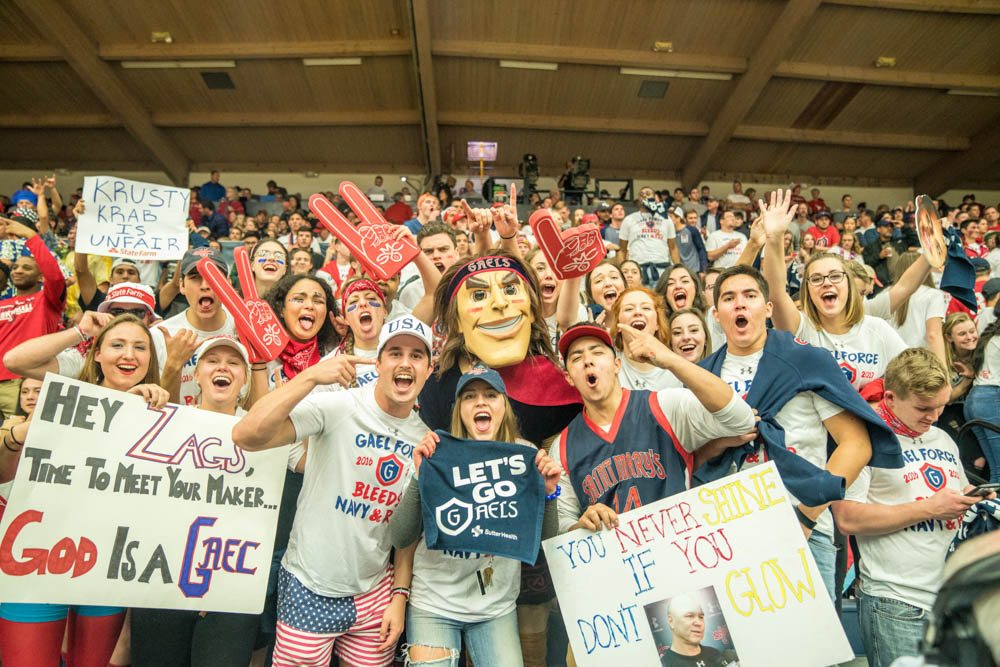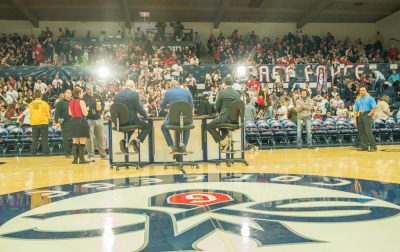 Gael Force
Gael Force is the largest student organization on campus. Nearly two-thirds of the entire undergraduate population at Saint Mary's are members of Gael Force. The club plays a vital role in the success of our athletic teams. Gael Force's support and enthusiasm have made Saint Mary's one of the toughest places to play on the West Coast.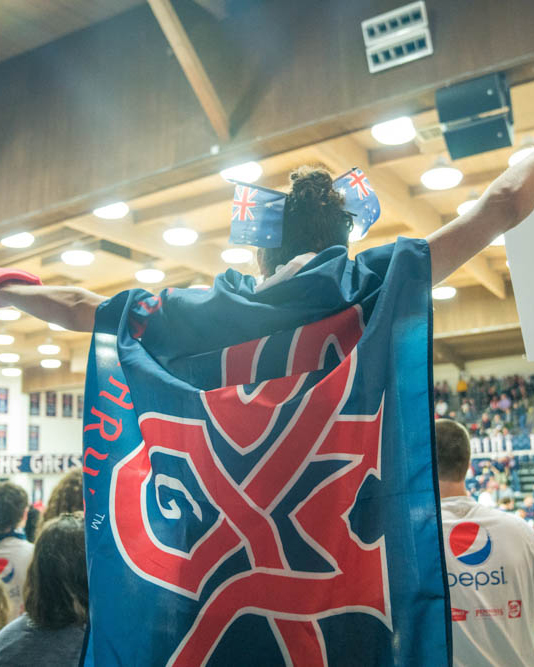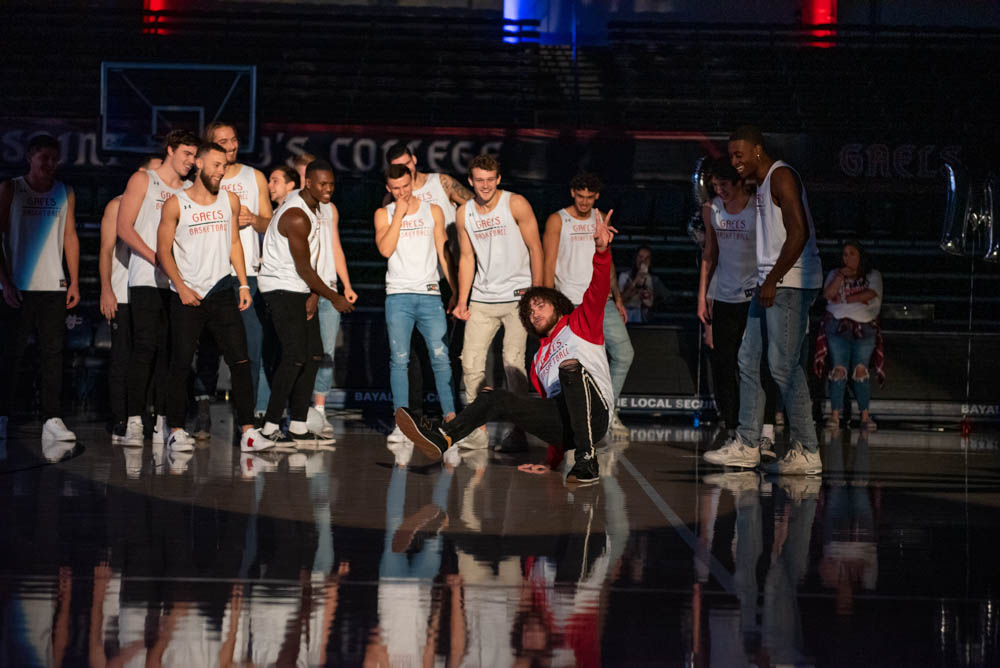 The crowd is wild, the night is young, and you couldn't pack one more person into the pavilion if you tried. Head into basketball season with a late-night arena rally. Round it out with skits by student-athletes, class competitions, and a celebrity guest performance.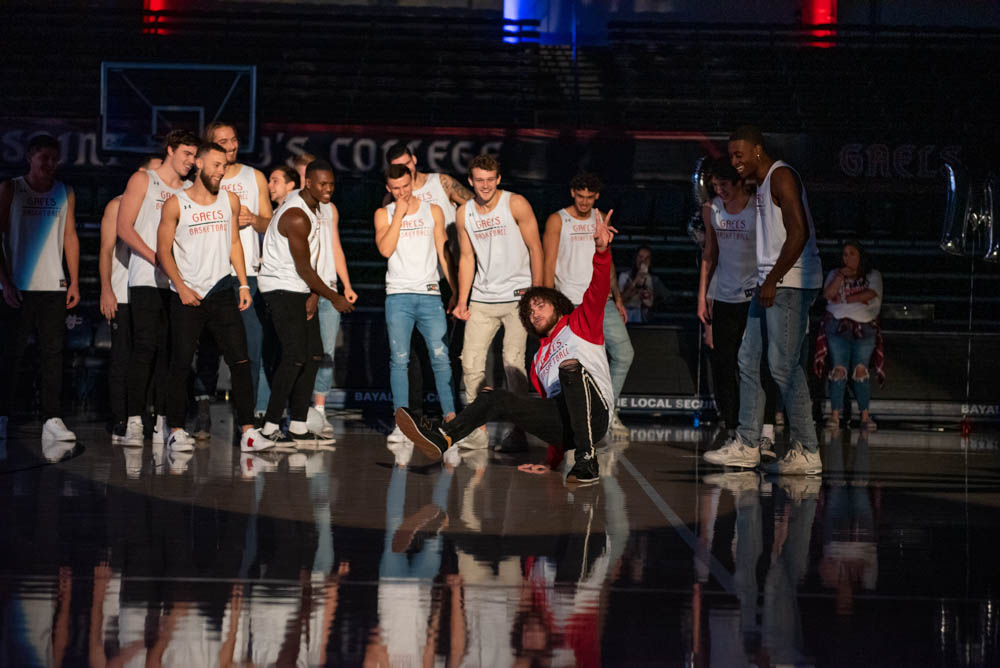 Division I Athletics
Guess what? We're ranked every year. U.S. News ranks SMC in the Top 5 for Best Regional West Universities. And our 16 NCAA DI teams earn consistent national rankings. Cheer on all the Gaels as they win tournament berths in postseason play, including another spot at the Big Dance among crazed fans during March Madness!
Basketball – Men
The Saint Mary's men's basketball team has the highest winning percentage among all NCAA Division l programs in the state of California over the last decade and has played in the postseason for the last nine seasons.
Basketball – Women's
SMC women's basketball has been to the postseason 11 straight years, dating back to 2008.